Now, go back to the FINISH menu and choose TIMES You'll get the screen pictured below.


If there are any numbers already in the box, press CLEAR. You'll want to start at Place 1.


Times are entered with six digits (so 17:42 would be 174200 and 16:54.3 would be 165410)


After each time, just press ENTER and your time will be added to the list and the box will continue to the next place.


Press DONE after all times have been entered.


Now would be a good time to save (FILE - SAVE)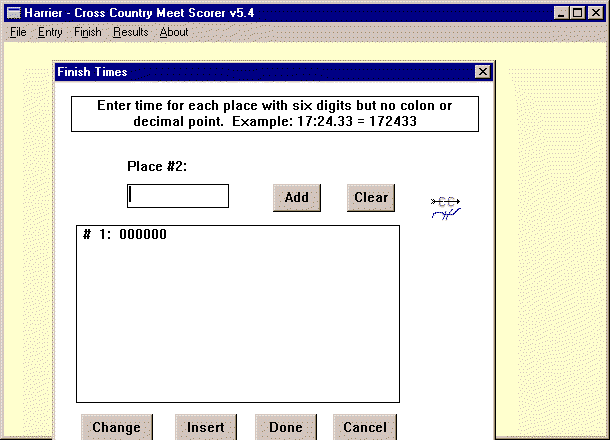 Next, you'll want to COMPLIE SCORE, which is located in the FINISH menu (see picture below.)


After that, if you are running a MHSAA Regional Meet, choose your Class and the State info will be processed.